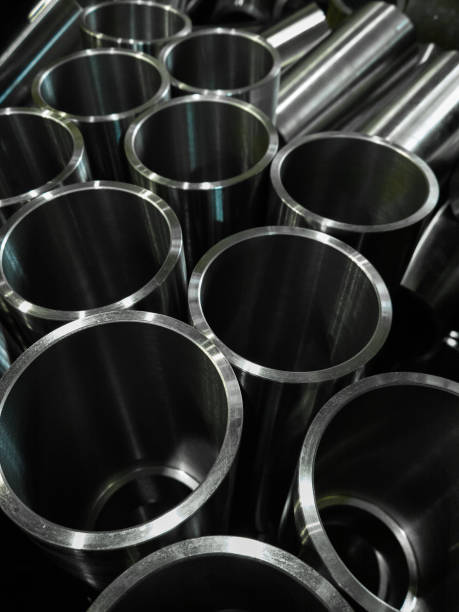 Shearing tube cutting machine
"What are the advantages of a tube cutting machine by shearing?" High speeds: with its internal mandrel and its external die, this innovative and proven tube shearing process offers incomparable advantages:
Shear tube cutting with I.D.punch and O.D.dies
High production rates up to 5000 parts/hour

No material loss

No chips – No washing of cut tubes necessary!

No burr

No distortion

Very high tool life up to 5000000 cuts

resharpening of tools only after 150 to 200,000 cuts!
Very high speed dual blade tube cutting machines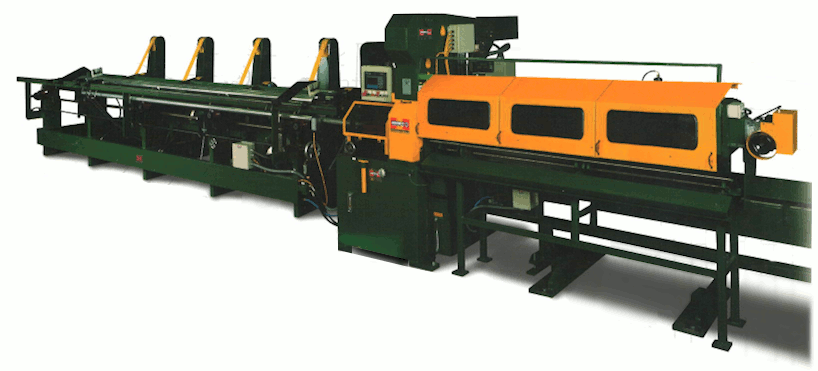 Up to 5000 cuts per hour on a tube cutting machine!


The double blade shear method provides fast cutting for 3-127mm diameter tubing and cuts 12.7-54mm square tubing.
The automatic cutting machine can cut tubes up to a length of 3000 mm.
The dual blade shear cutting machine performs warp-free, burr-free cutting of carbon steel tubing, 400 series stainless steel, and most alloys and non-ferrous materials.
Our wide range of tube cutting machines using this technology allows you to choose the ideal model for your needs.
Two types of tube feeding are available: manual feeding or full automation depending on the volumes processed and the productivity you are looking for.
What are the advantages of dual-blade tube cutting machines?


• High production
• high speed tube cutting
• Fully automatic
• Lowest production costs
• Fast tool changeover
• More flexible for a variety of tube profiles
• Programmable tube cutting stroke from control panel control
• Integration of chamfering or secondary deburring operations
• Integrated feeder and ejector assembly
• Carbon steels, 400 series stainless steel tubing, HSLA, most alloys and non-ferrous metals


ECG tube cutting machine

In the field of tube cutting machines, electrochemical (ECG) abrasive tube cutting offers the best burr-free cutting performance for precision applications.
The electro-chemical cutting (ECG) process cuts tubes without stress or burrs without heating or other metallurgical damages caused by mechanical grinding.
This cutting process thus eliminates secondary machining operations.
The high quality of burr-free, stress-free cutting for stainless steel and alloys makes the ECG the best choice for applications too complex or too time-consuming for traditional mechanical cutting methods and for tube materials subject to stresses. thermal damage. Even compared to non-traditional tube cutting technologies (laser, water jet, wire EDM…), electro-chemical cutting (ECG) is often more precise, faster and more economical. This is, for example, the best tube cutting machine to make medical syringe needles.
Almost all conductive metal tubes can be cut by electrochemical tube cutting (ECG): Steel, Aluminum, Copper, Stainless Steels, Inconel and Hastelloy, Nickel/Titanium Alloys, Cobalt, Amorphous Metals, Berilium, Copper, Berilium, Iridium Neodymium , titanium, Nickel / Titanium, Nitinol, Metallic powders, René 41, Rhenium, Rhodium, Stelllite, Vitalium, Zirconium and Tungsten.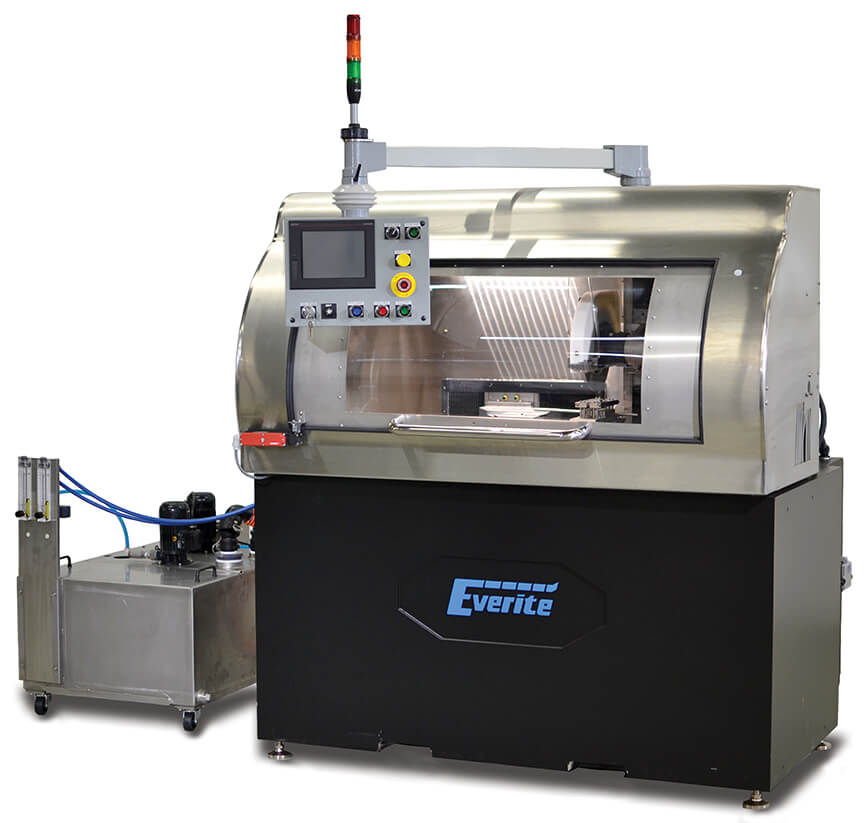 Thin wall tubes cutting comparison:
on the right an ECG section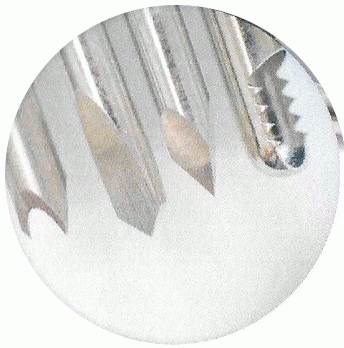 • Improved wheel life
• Burr free
• No tube hardening
• No stress on metal
• Better finish / surface finish
• No cracks
• Less frequent resharpening of wheel
• None metallurgical damage due to heating
• Faster for difficult materials
• No wheel saturation or glazing
• Tighter tolerances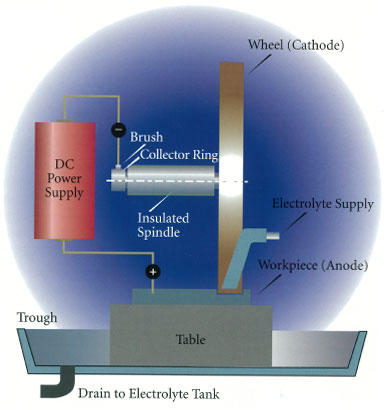 Electrochemical Abrasive Disc Tube Cutting Machine
The electro-chemical abrasive cutting process is the most advanced technology for cutting small diameter tubes or bars without burrs at high speed (up to 10,000 pcs/hour) and with a high precision of 1/100mm for aeronautical or medical applications.