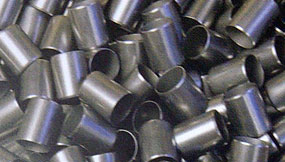 Machines for precision cutting at high speeds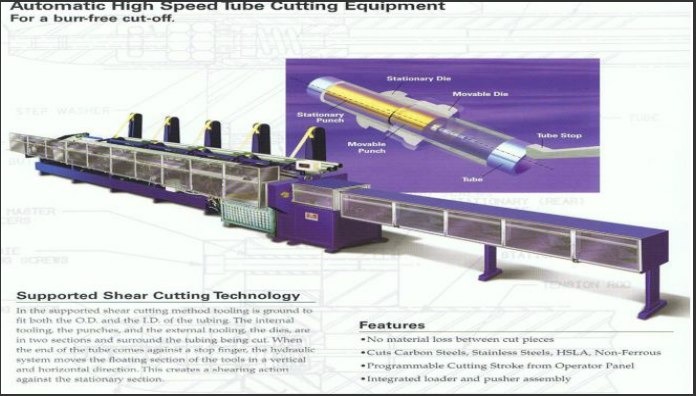 High speeds with internal punch and external die; this innovative and proven tube shearing process offers incomparable and unrivaled advantages:
• Very high cutting rates up to 5000 pcs / hour
• No chips
• No burrs
• No washing of cut tubes necessary
• Tool life up to 5,000,000 cuts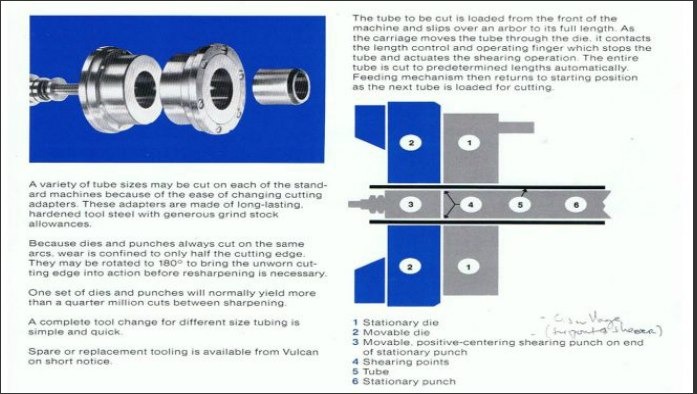 The shearing proces with I.D. punch and O.D. dies allows high spee cutting
• No chips
• Burr-free
• Without deformation
• No material loss
• Possibilities of cutting tubes Diam. 8 to 150mm –Thickness 0.10 to 9mm in lengths from 3mm up to 1000mm or more (depending on the types and models of machines).